Firstly, in order to ensure wires don't get crossed I have to make this disclaimer that any thing I write or communicate on this blog or any other channel (Twitter, Facebook, LinkedIn, Email etc) are my own views and opinions alone and do not necessarily reflect the views or opinions of my employer unless otherwise explicitly stated.
Now with that out of the way, here's a little about me.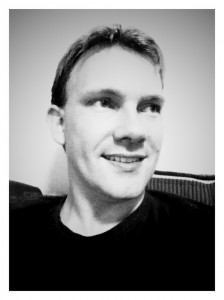 I was born in Wollongong, grew up down on the South Coast in beautiful Batemans Bay before returning once again to Wollongong to complete my secondary education. Completing a Bachelor's degree in Computer Science at the University of Wollongong in 2005, I was a part of a project group that released jSummit, an open source, multiplatform, P2P conferencing package.
After completing my studies, I began work at a small startup company NetMerchant, specialising in turn-key ecommerce solutions in Sydney. Following the birth of my son, I decided to shift my focus to working within my local area in Wollongong.
I have been involved with Surf Life Saving Australia having been an active member of Towradgi Surf Club for over 5yrs, attaining my Bronze Medallion, Silver Medallion for Advanced Resus, and Silver Medallion for IRB Crewman and Driver. Prior to that I had been an active participant with Streetwise Martial Arts having earned my first degree Black Belt and being a regular tournament participant for Kumite and Point Sparring on the National All Styles NSW circuit.
I've recently made the move with my family to the US in the state of Washington and work in the beautiful city of Seattle.
I am interested in software development, virtual worlds, new technologies, mobile devices, and of course most sports. I work hard at being a loving Husband and devoted Father.